First we make a drawing of what the panel would look like completed.

Now we cut it out using our panel Pro.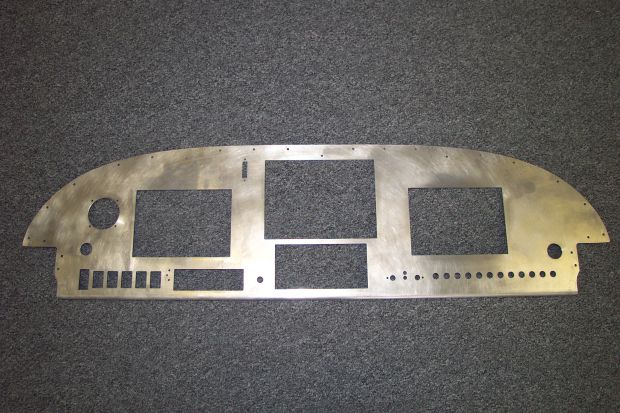 Installing the trays.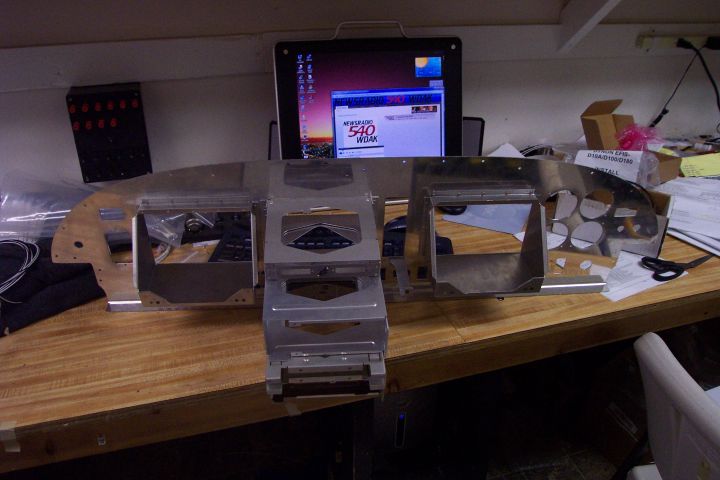 Then it's time for paint.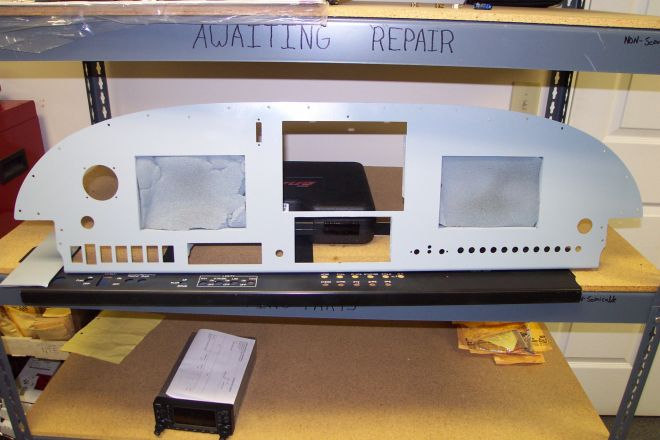 It is done. Time to ship it to the customer.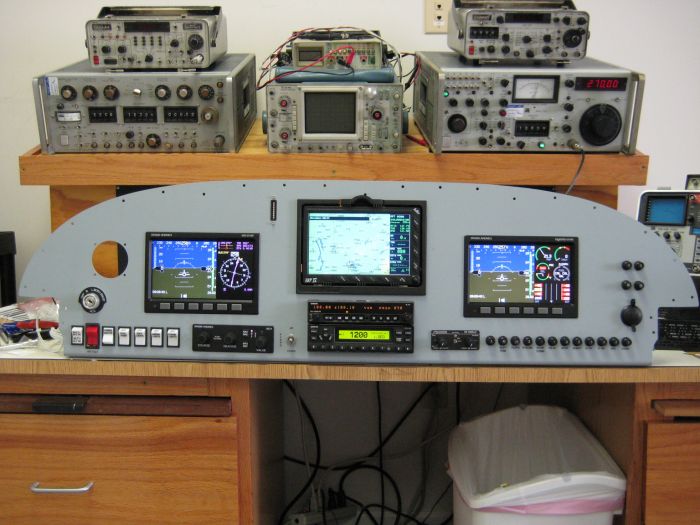 Below is the rocker switches we use. They come ligthed and non-lighted.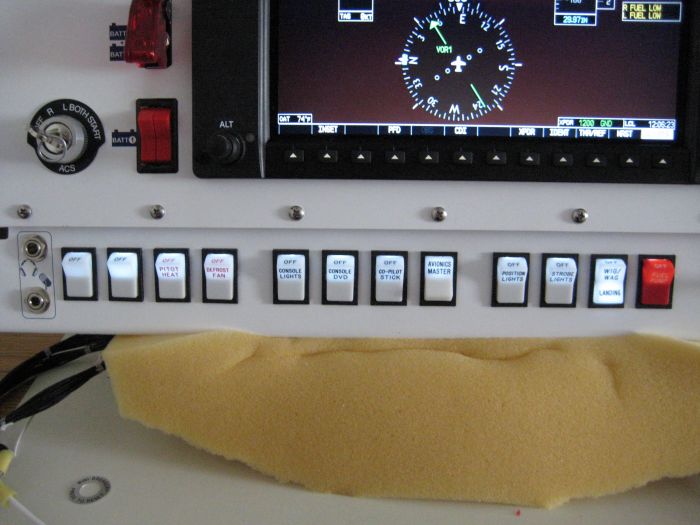 Another simple panel

Finished below.

How is this? The passengers can watch a movie. The backup EFIS is covered up when not needed.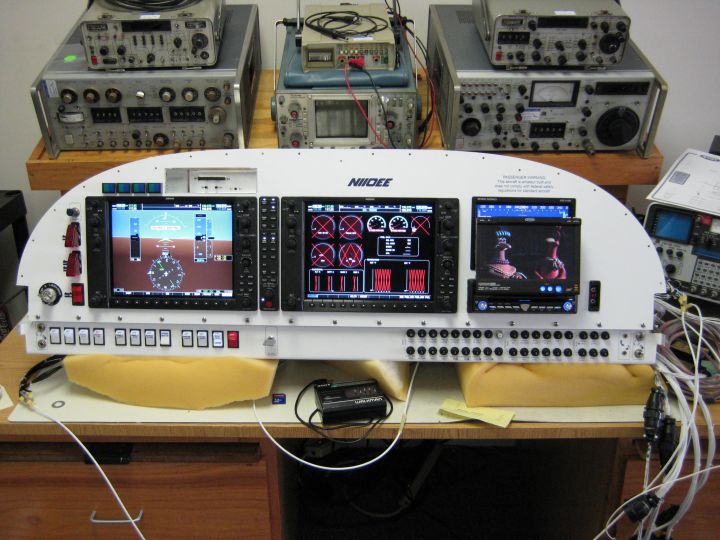 The G900X has a few wires.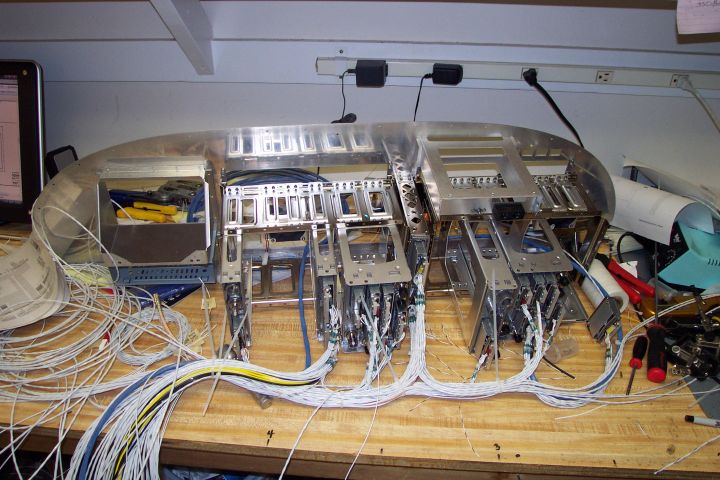 When is a full house not just a pair and three of a kind in your hand? When it's a Citation, Barron, Cessna 182,
Bonanza, RV-8, Cherokee 6, and a Duke. What can I say, sometimes it gets busy.